Your experienced ski instructors in dorfgastein
Skiing expertise in Gastein for quick learning success
Optimally trained winter sports specialists will look after your well-being and ensure you enjoy unforgettable holidays in Gastein. Experience the fascination of winter sports with our experienced Austrian snow sport instructors and ski instructors in Dorfgastein! Our international team made up of certified instructors, sports scientists, trainers and teachers will make sure that you immediately feel right at home on the slope of the Gasteinertal thanks to their ski and board expertise and their years of experience.
professional team in action for you
Our state-certified ski instructors in Dorfgastein, our freeride guides and mountain guides will conquer the breathtaking Gastein mountains together with you. We have:
State-certified ski instructors
State-certified mountain and ski guides
Qualified sport scientists
Qualified teachers
Kindergarten teachers
State-certified ski coaches
Certified yoga teachers
Freeride guides
Freestyle instructors
Certified ski and snowboard instructors
Certified snowbike instructors
Certified cross-country skiing instructors
We speak your language
Do you speak German? No? That's not a problem as our ski instructors in Dorfgastein speak many different languages and stop language problems from occurring. Best let us know your preferred language upon booking your course. Here are some of the languages we speak:
German
English
Italian
Spanish
French
Dutch
Danish
Swedish
Norwegian
Romanian
Hungarian
Polish
Czech
Slovakian
Slovene
Russian
And many more
Get to know our hand-picked team with many local ski instructors personally and book a winter sports course of your choice today!

---
Ski school management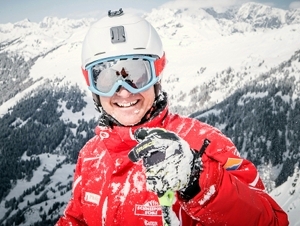 Mag. Philipp Holleis
Sports scientist with diploma
State-certified ski instructor with diploma
State-certified ski guide
State-certified ski trainer
Freestyle instructor
Freeride guide
Certified snowboard instructor
Trainer of the Salzburger Skilehrerverband (Association of Salzburgian Skiing Instructors)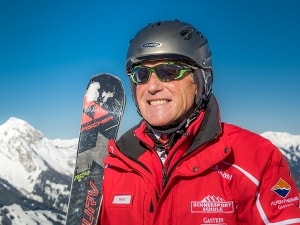 Johann Holleis
State-certified ski instructor with diploma
State-certified ski guide
State-certified ski trainer
Former coach of the Austrian ski national team (ÖSV)
Certified snowbike instructor
Certified telemark instructor
Certified cross-country skiing instructor
Member of the Lawinenwarnkommission Dorfgastein (Avalanche Warning Committee Dorfgastein)